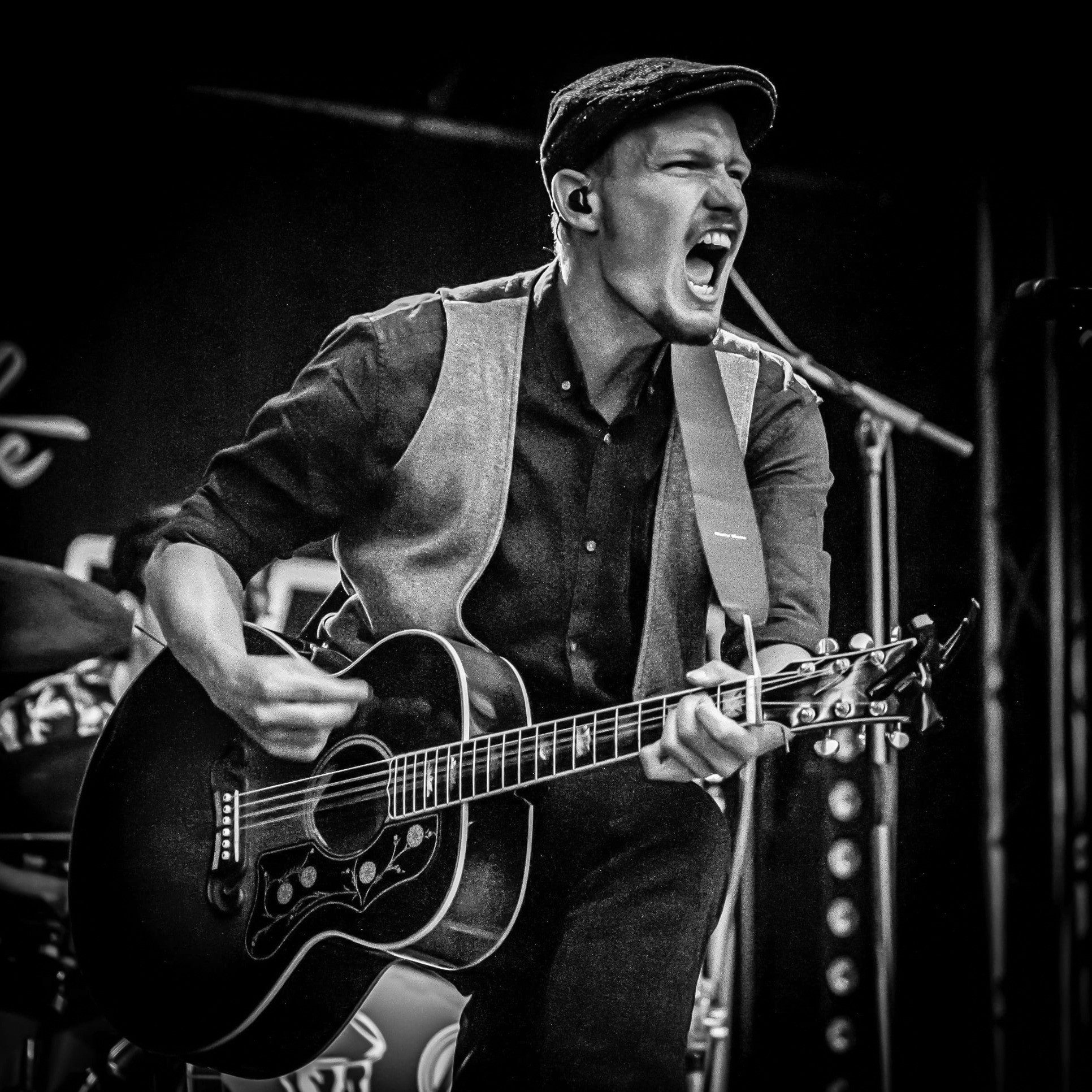 Today we have to announce that Sean O'Reilly will no longer be a part of The O'Reillys and the Paddyhats.
We totally understand that this news might shock you at first but we sincereley hope that you will understand our decision. As most of you know Sean has not been playing live with us since our first show this year back in March. In fact we haven't been playing together the whole year.
Decisions made on both sides let all seven of us come to the conclusion that it would be best for the band and for Sean to take a break from each other.
To be honest, when we came to the conclusion none of us knew where this would lead to.
But at the end we are just a bunch of people of which each single one needed time to process things on an emotional and personal level.
Eventually, a couple of weeks ago we came to the point where we realized that it is best for everyone to go on separate ways, even though it's not easy. The following is a personal message from Sean:
Dear friends and fans of The O'Reillys and the Paddyhats,

for over 10 years I've put my heart and soul into this band. However how most of you may have seen it will remain with those 10 years as Paddyhats and I will go separate ways. I write those words with heavily mixed feelings but I know that some things in life don't go as expected. Most things don't. But that's okay. I am endlessly grateful for this time. I can't express how much this time meant to me. It was pure love for the music and for this project, including all the travels, all those intense experiences and of course the people working in and for this band.

Of course I want to express my gratitude to all of you guys, the fans making this journey even possible in the first place. Each and every moment on stage facing sometimes 4 people, sometimes ten thousands meant the world to me. You are the ones that give artists a purpose – someone to talk to. Thank you from the bottom of my heart for all those wonderful talks in the past.

I definitely need some time to process everything but I am confident that I will keep on making music. I hope to see you again.

With gratitude
Sean O'Reilly / Franz Wüstenberg
Sean was a driving force in the formation of the band, and without him "The O'Reillys and the Paddyhats" would not exist. We have nothing but insane respect for him, his musicality, his work ethic and his whole personality.
We will be forever grateful for all Sean has done for this band and sincerely and personally wish him the very best for his future plans!
While it is hard for us to write these lines, we are also incredibly happy to add a new chapter to "The O'Reillys and the Paddyhats". We look forward to taking you on this journey. We will tell you more about our future plans soon. We are already looking forward to it.
With a strong and grateful "Slàinte",
Dwight, Ian, Connor, Mia, Tom und Jones